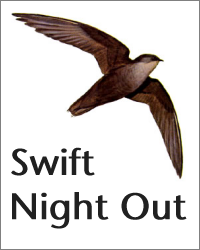 Chimney Swifts are small aerial acrobats (similar to barn swallows) who live in hollow trees, and yes, chimneys. A family of swifts can consume as many as 12,000 insects in a single day - many of them mosquitoes! Unfortunately, their numbers are declining, but we have an active population right here in Schomberg.
To learn more about these little birds (and how you can help them in their mosquito eating quest), come to the Grackle Coffee Co (208 Main Street, Schomberg), on Thursday, July 20th at 8:00 p.m.
For more information, visit our website.