Schomberg Agricultural Fair
The Schomberg Agricultural Society is a venerable institution in the Schomberg area. The Society is a network of over 150 volunteers who spent countless hours, maintaining the grounds, promoting and organizing the fair.
The Schomberg Village Association is proud to be able to work with the Society to promote the history and ongoing importance of agriculture in our area, and to ensure that the Schomberg area remains a wonderful place in which to live or work.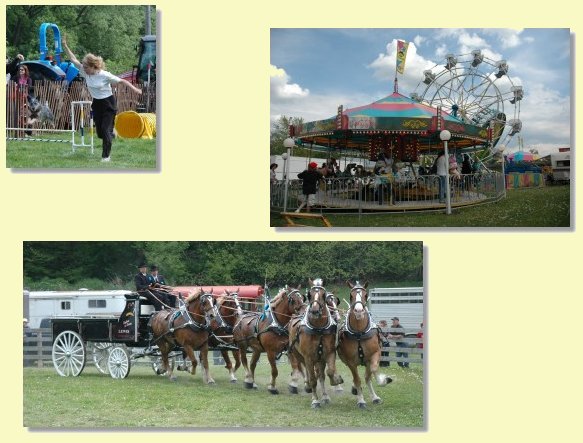 The annual Schomberg Agricultural Spring Fair is an event that is staged to promote the importance of agriculture and rural life.
The Fair is a great place for those who may not be otherwise have the opportunity to have fun while gaining a better understanding of the pleasures, pains and intricacies of Canada's agricultural community.
In the Fall, the Society works with other town organisations to stage the Annual Community Spirit & Bonfire Night.